It's always a pleasure to be asked to DJ at a friends wedding. Well known and popular Koh Samui resident Dominic married on the beautiful Tong Krut beach. The venue simply known as 'The Beach' is a small family restaurant which is hugely popular with Samui Locals for its great food and awesome view or Koh Tean island.
Earlier in the day there had been a Thai ceremony there's a little more info on that here:
I was set up early so I could spend time greeting friends I hadn't seen in a while, even my wife and daughter were present. The weather was dramatic to say the least. Black skies appeared from nowhere and we could see rain out to sea. The wind picked up which was nice and cooling and as everyone settled into their seats the sun came back out again for the most perfect ceremony.
In Thai style the buffet (and bar!) was opened immediately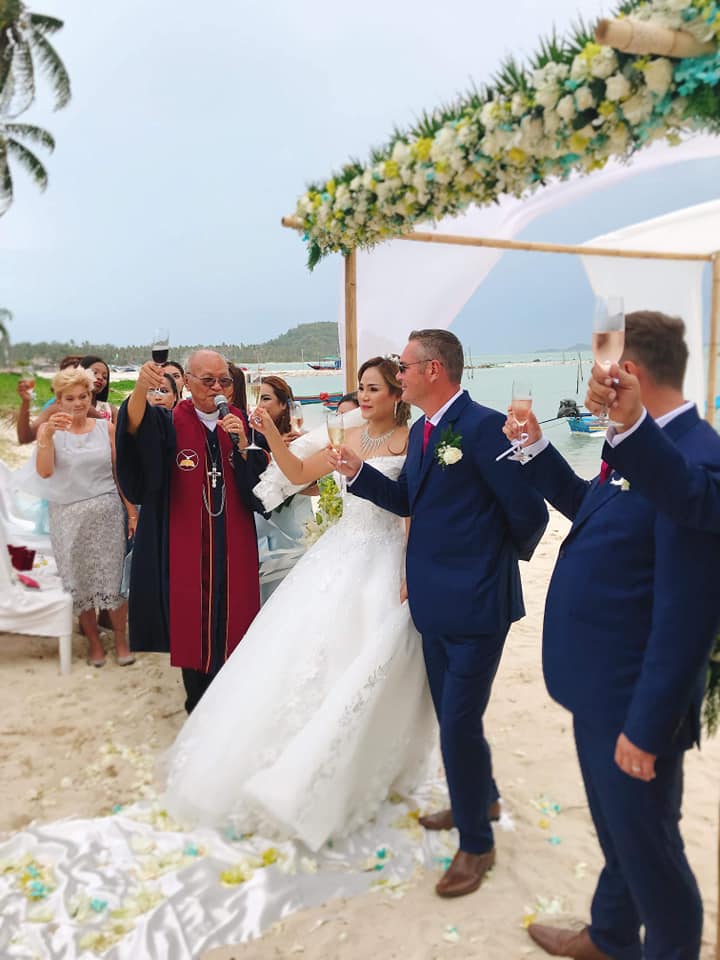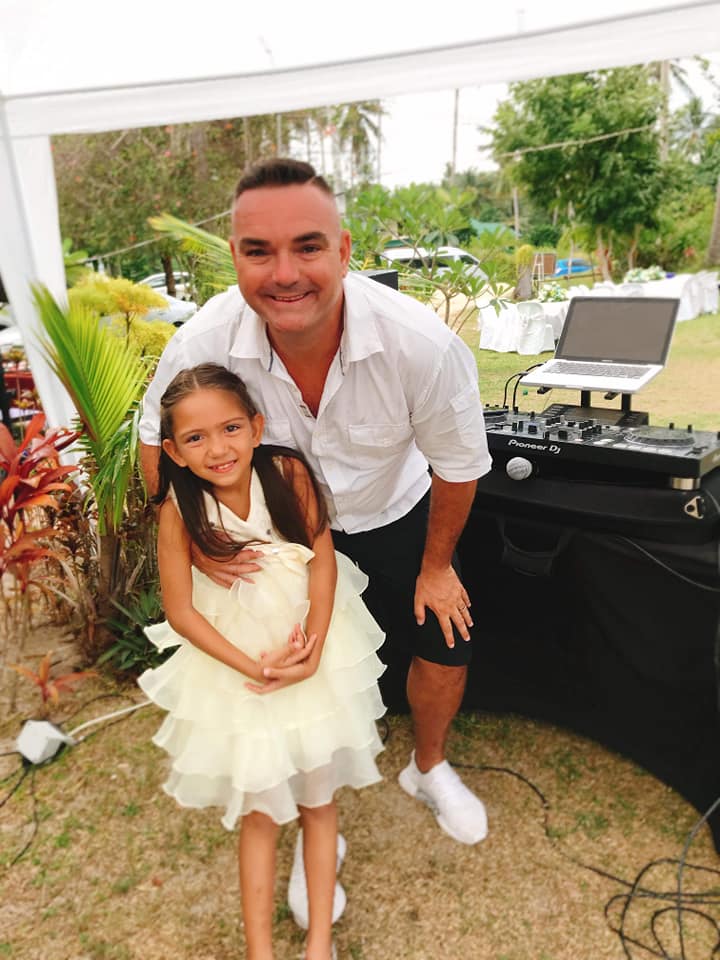 and everyone tucked in. Everyone was up and dancing before too long and we partied until the small hours.