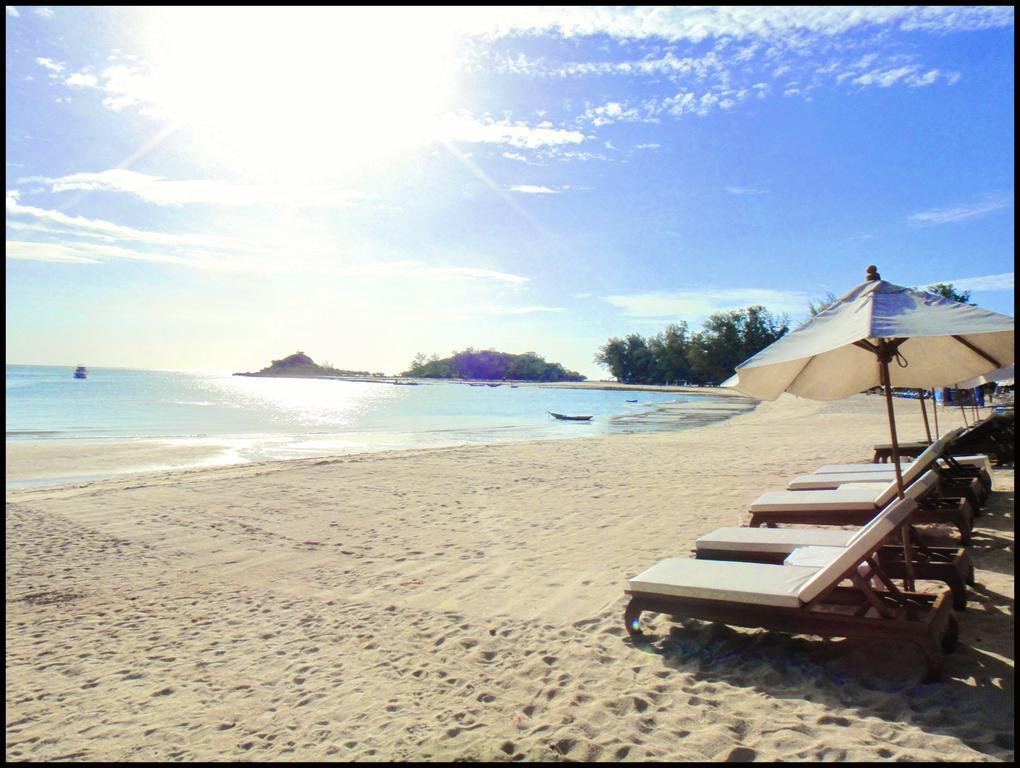 Idyllic coast line
This beach is on the north east coast of Koh Samui and is one of the best on the island.
Choeng mon beach is ideal for that once in a lifetime holiday and would make the perfect destination wedding
The soft white sand and crystal clear blue waters are exactly what you would imagine on a tropical beach
With trees lining along the edge its makes a most welcome shade when that mid day sun hits
If you have children, the low level waters in the bay make it ideal for them to play safely.
Try out the local food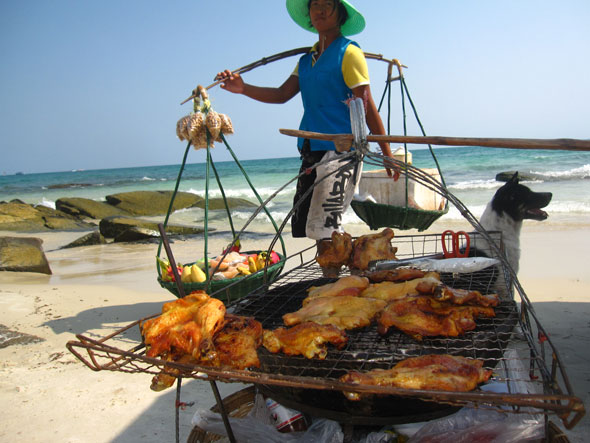 Why not sample one of the local vendors BBQ chicken from her makeshift BBQ she carries with her all day
They have a variety of foods she sells, from chicken to pineapple and the chicken on a stick is delicious.
Try one of the many restaurants that are along the beach selling freshly caught fish of the day
If you just want to relax then try a Thai Massage from one of the ladies in the Sala huts that run along the beach
If your a bit more get up & go why not try the jet skis or the stand up paddle boarding
Often there are catamarans and yachts moored up in the bay.
A recent wedding party of ours from Singapore charted the Red Baron for the day
They enjoyed snorkeling and swimming in the clear waters of the bay before heading off to Crystal Bay.
There is a little island to the east of the beach and here you will find the resort Cape Fahn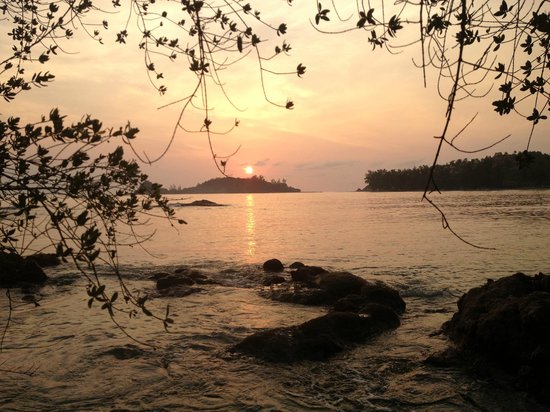 Head towards the the east side of the beach and witness spectacular sunrises from 5.30 am on wards.
As sunset arrives, enjoy as the sky changes colour from blue into gorgeous pinks and purples as the sun sets.