Unlike the bustling beaches of Chaweng and Lamai, Bang Po beach is much quieter. Located in the North Eastern part of the island, Bang Po beach is easy to find and just 10 minutes from Nathon town. It stretches for around 4km and can be separated into two parts, which we will talk about in a moment.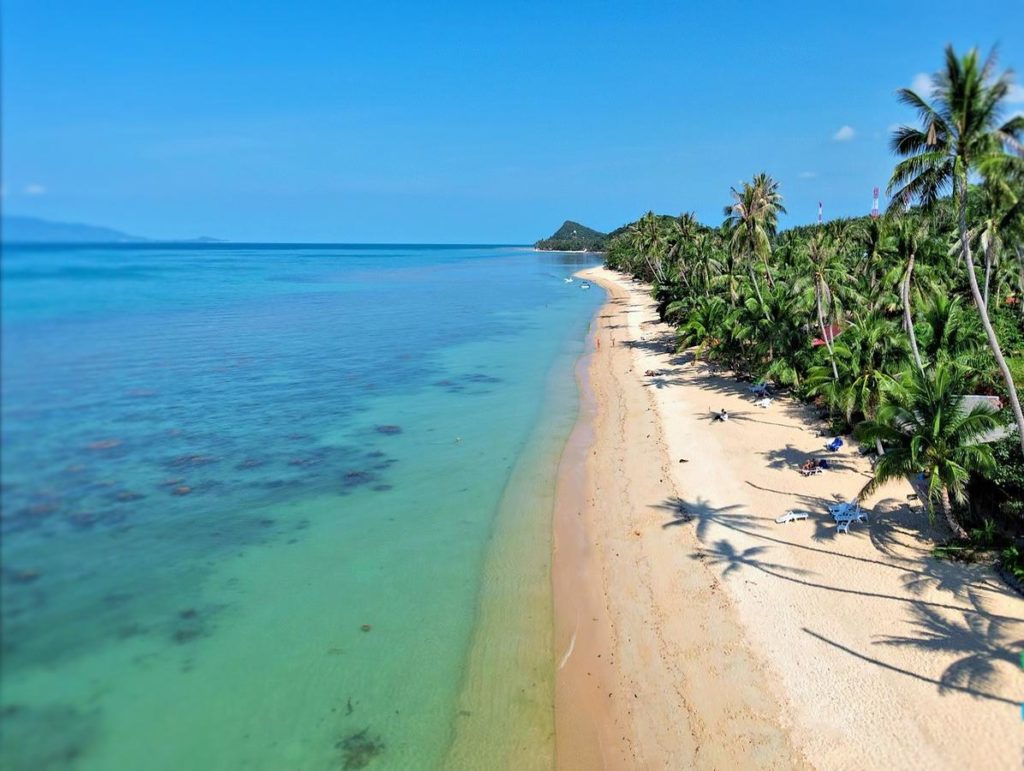 From this beach you have views of Ang Thong Marine Park and Koh Phangan. And it is highly attractive, if you like peace and quiet. With its classical palm fringed look and hardly any people on it, even during peak season! It still remains one of the more underdeveloped beaches on the island.
Towards the western section of this beach, it ends with a little stony cape, Laem Noi. At the easterly point it borders with Ban Tai beach. Bang Po is also sometimes referred to as 'Bang Por'.
A small factoid for you, the Ang Thong Marine National Park was the setting for the book "The Beach" by Alex Garlend, which later became the famous movie starring Leonardo DiCaprio.
There are not so many resorts here, but here are our top picks in the Bang Po Beach area: