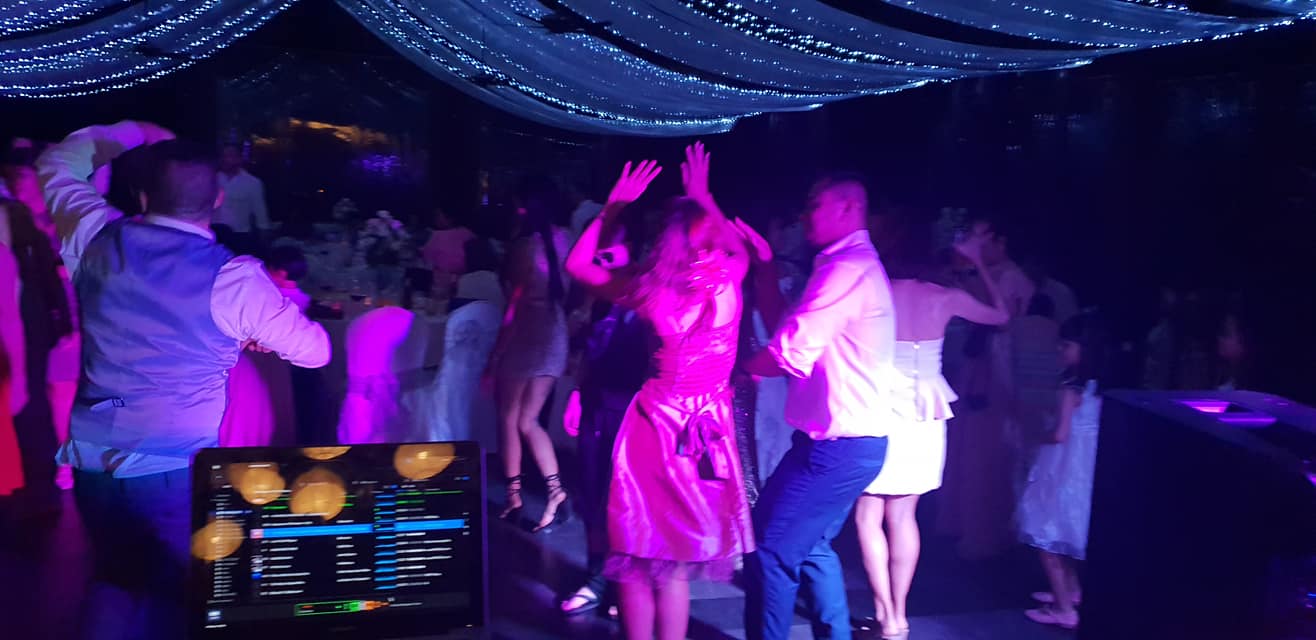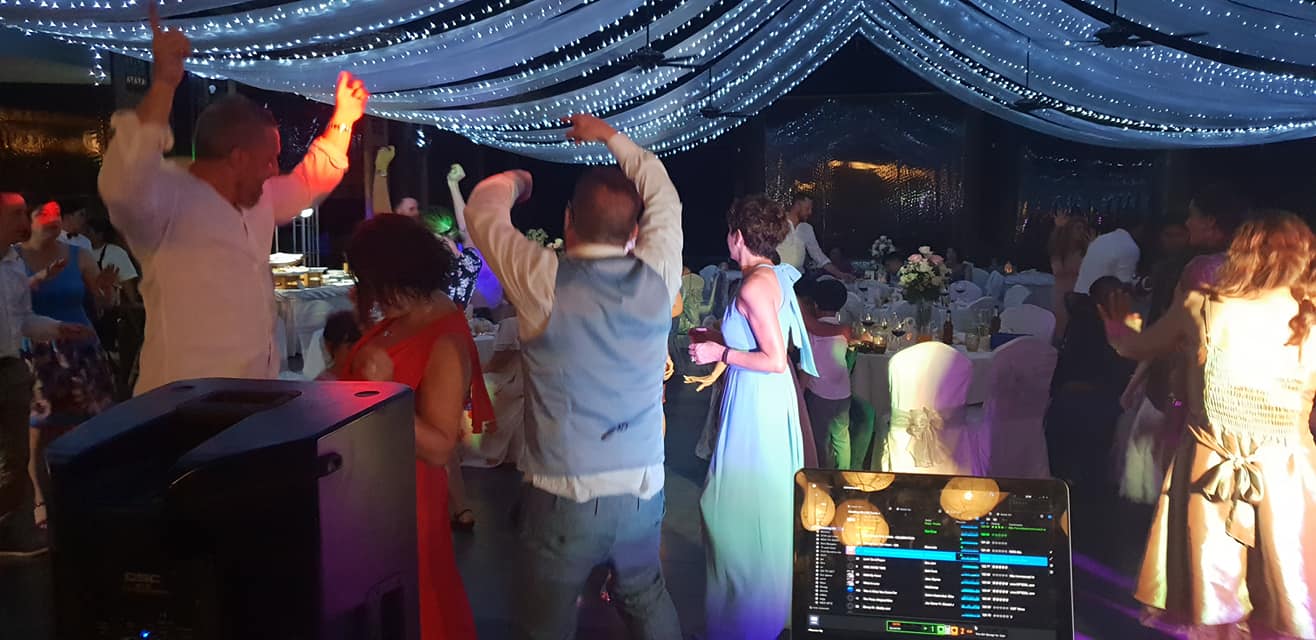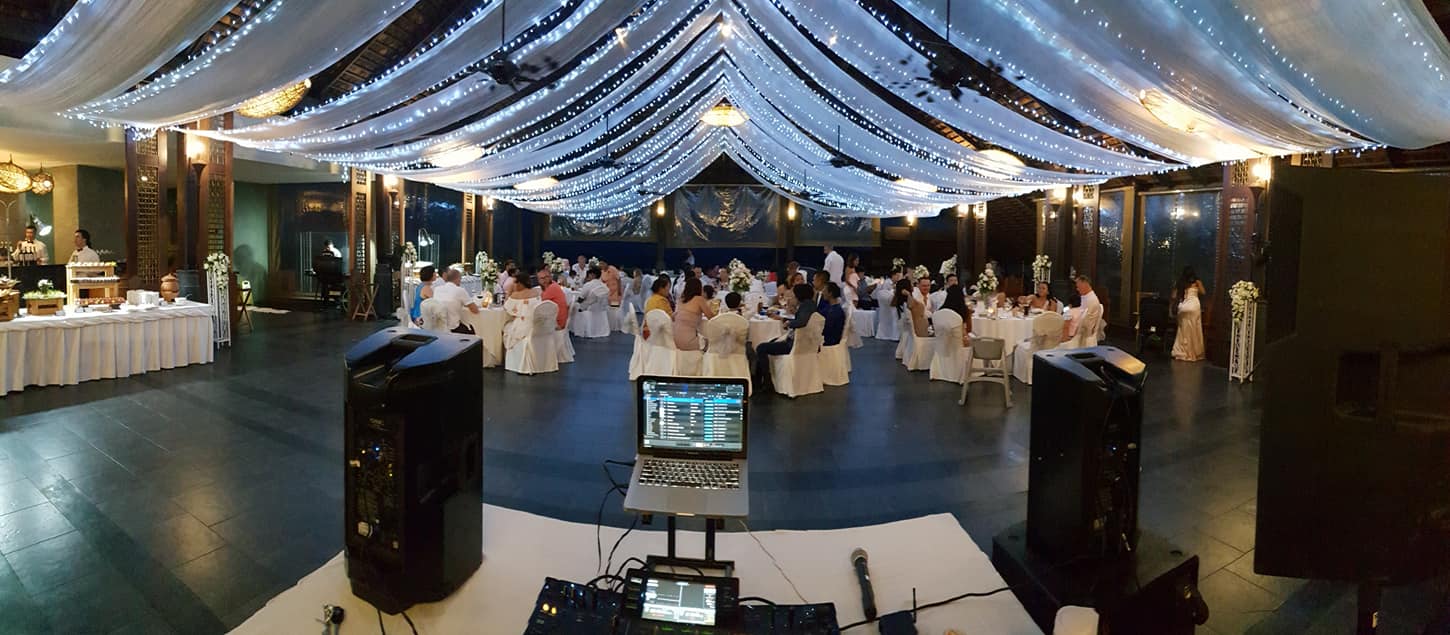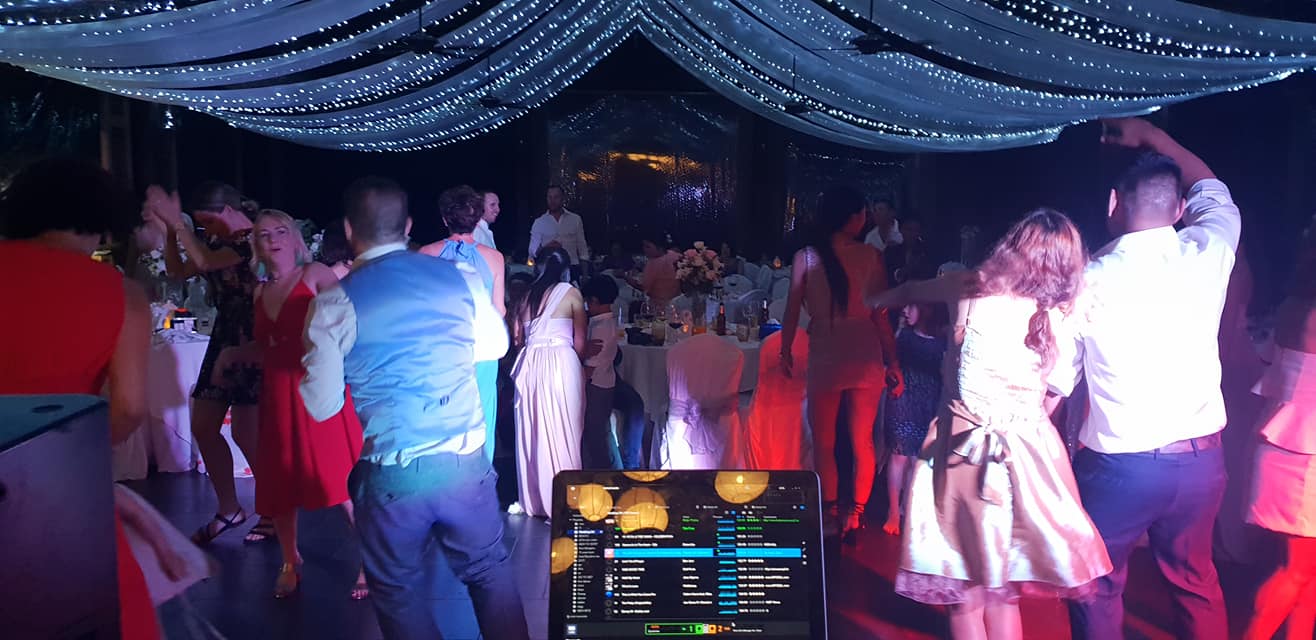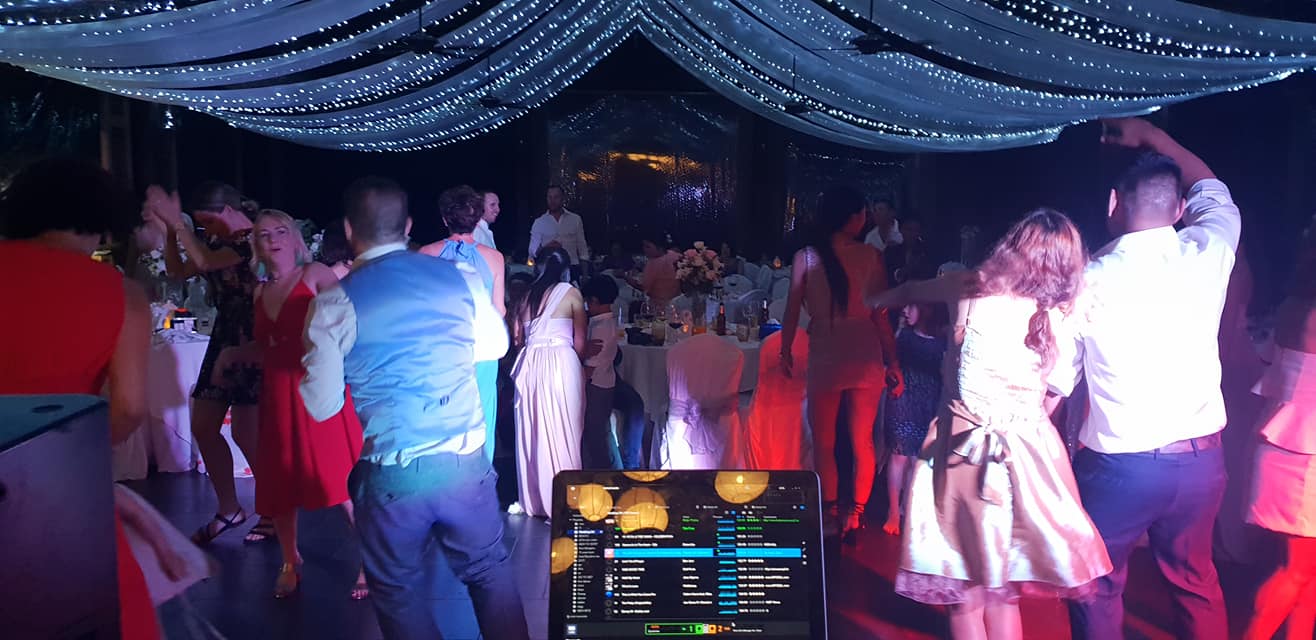 Manora restaurant is a great space to hold an event – It must hold 150 people seated. With room for a big buffet and a bar. This was the venue for our most recent wedding with a Thai and Irish couple getting wed.
After sunny skies for their beach wedding. The weather changed and everyone hurried inside Manora which was set up beautifully. I was luckily an hour early and ready to get some music on. As everyone found their seats I played some nice funky reggae. It brought a nice feel and everyone was in the mood to have a good time.
After some excellent food some of the guests had organised a street dance followed by acoustic version on Ed Sheerans Perfect sung by one of the brides maids. It was a terrific way to get the party started and I had everyone up and dancing for a solid 2-3 hours. We even had a guest DJ set from one of the guests Hannah!
I left around midnight and as I loaded up my equipment I could still hear everyone singing from the car park!