Sailing into Forever: A Vibrant Indian Wedding on the Nautibeat Catamaran
In the azure waters of the Gulf of Thailand, love set sail on a remarkable journey. An extraordinary Indian wedding unfolded aboard the Nautibeat catamaran, hosted by Koh Samui Events, for the delightful couple, Meera and Raj.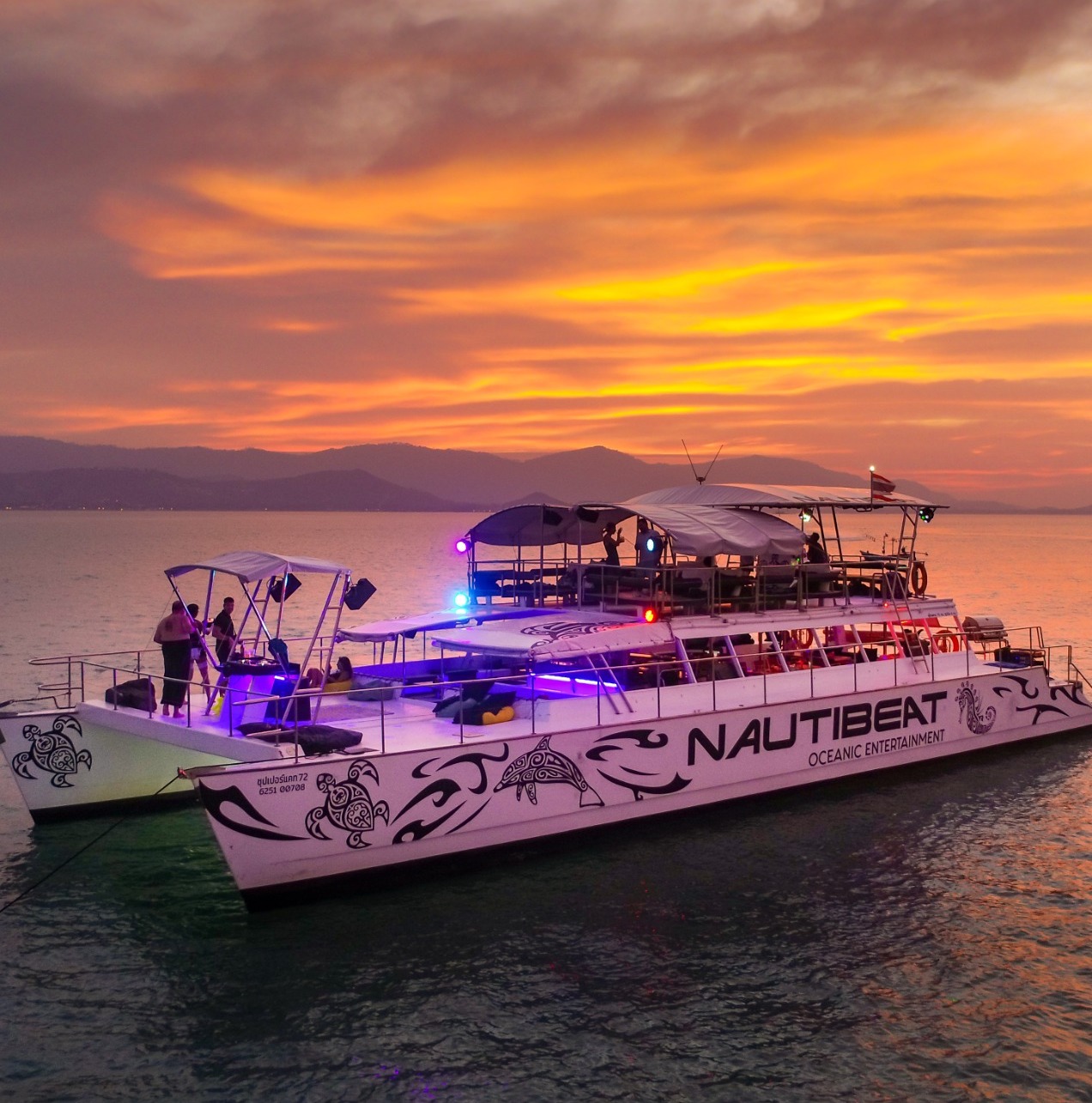 Meera, a spirited fashion designer from Mumbai, and Raj, a successful tech entrepreneur from Bangalore, found their love navigating the seas of life. And it was only fitting that their union took place on the breathtaking waters of Koh Samui.
A Destination Wedding Extravaganza
The date was set for April 25, 2023, a day that promised not only a wedding but a captivating adventure. Meera and Raj's love story had transcended borders, and their wedding was a fusion of their rich Indian heritage and their shared love for the ocean.
The Nautibeat catamaran, an opulent vessel known for its elegance and comfort, served as the perfect venue. With a guest list of 70 close friends and family members, the wedding retained an intimate and exclusive atmosphere. The crystal-clear waters of Koh Samui provided an awe-inspiring backdrop as the catamaran gently sailed along the coast.
Traditional Elegance Meets Seafaring Splendor
Meera, resplendent in her intricately embroidered wedding attire, stood on the deck, the wind playing with her veil. Her bridal ensemble, a blend of traditional Indian elements and modern elegance, mirrored the essence of her love story with Raj.
The ceremony was a sensory spectacle. The vibrant colours of traditional Indian décor intertwined with the natural beauty of the sea. The exchange of garlands symbolized their union, and the sea breeze carried their promises far and wide. Against the backdrop of the setting sun, their vows were sealed with a kiss, and the celebration began.
Culinary Odyssey
A sumptuous banquet, showcasing the finest of Indian cuisine, awaited the guests. The fragrant spices, bold flavours, and delicate sweets delighted the senses. Dining on the catamaran's open deck, guests savoured every bite while gazing at the endless horizon.
Dancing Under the Stars
As night descended over the ocean, the celebration continued in grand style. The deck transformed into a dance floor as Meera and Raj, along with their guests, danced to a fusion of Indian beats and contemporary tunes. The moonlit sky witnessed joyful revelry and unforgettable moments.
Meera and Raj's wedding on the Nautibeat catamaran was a testament to love's ability to traverse any distance. Koh Samui's pristine waters, the luxury of the Nautibeat, and the charm of an Indian wedding fused into an unforgettable celebration. Koh Samui Events once again proved that when love and adventure come together, magic happens. This wedding voyage was not just a union of two souls but a journey into the endless possibilities of love.