A Festival of Love: Emma and Mark's Wedding at Villa Baan Kilee, Lipa Noi Beach
In the picturesque embrace of Thailand's Lipa Noi Beach, Emma and Mark, a vivacious couple from London, UK, embarked on their journey of love amidst the charming setting of Villa Baan Kilee. This spectacular event, hosted by Koh Samui Events, proved to be more than just a wedding; it was a euphoric music festival that fused the couple's love for each other with their passion for music.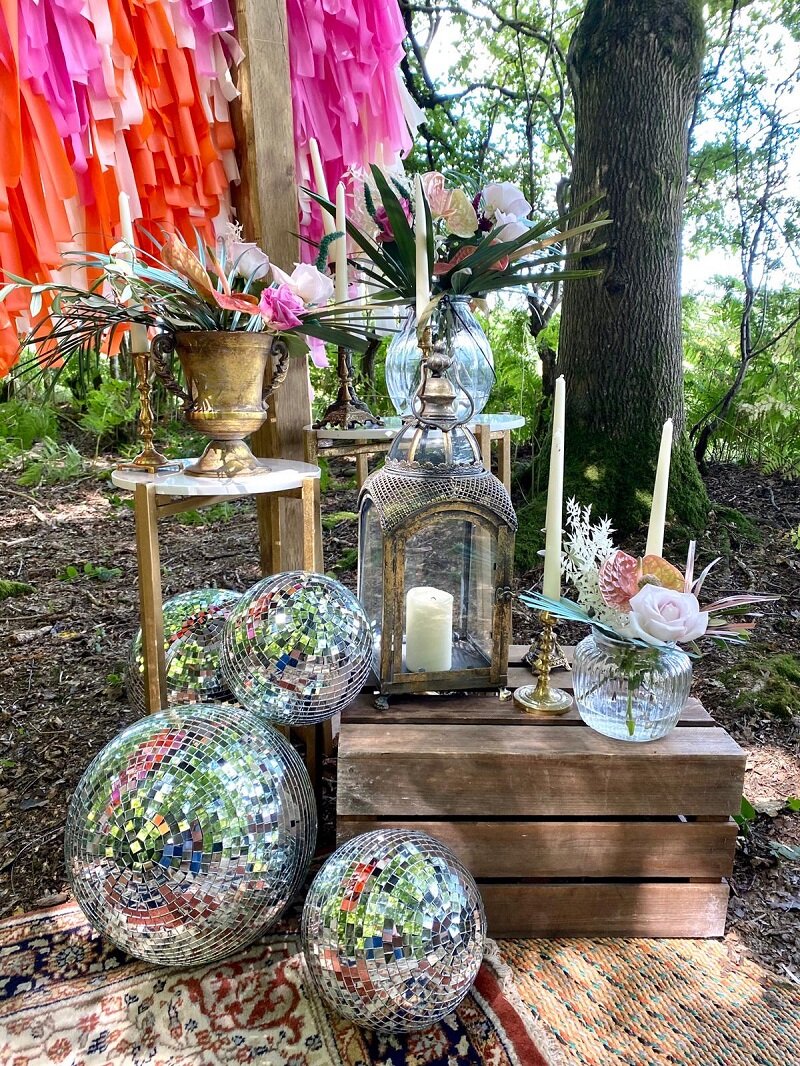 As the sun descended gently towards the horizon, casting a warm, golden hue over the sands of Lipa Noi Beach, Emma and Mark's wedding guests were treated to a musical extravaganza that was nothing short of enchanting. Nick, a master of rhythm on the drums, and Jules, a virtuoso on the saxophone, collaborated to create an atmosphere of pure magic. The couple's deep love for festival music and disco-house beats was brought to life as the sunset, and the vibrant melodies filled the air.
With a guest list numbering around 80, the wedding was a grand affair that brought together friends and family from far and wide. As the evening progressed, the guests were invited to dance and celebrate on a custom-designed dance floor. The festival spirit soared, and there was an undeniable sense of unity and euphoria that enveloped everyone present.
The catering, too, was a reflection of the couple's eclectic taste. A fusion of Thai and international cuisines delighted the guests' palates, with a wide array of dishes that catered to diverse tastes and preferences.
The highlight of the evening was undoubtedly the couple's first dance. Underneath a canopy of twinkling lights and a sky painted in hues of red and orange, Emma and Mark moved to the beats of their favourite songs, sealed in an embrace that seemed to say, "We are one."
As the night deepened, the festival vibes intensified. Colourful lights illuminated the beach, and the energy remained electric. The celebration continued well into the early hours, with guests dancing, laughing, and creating memories that would last a lifetime.
The wedding at Villa Baan Kilee was not just an event; it was a testament to the power of love and music. Emma and Mark's union was celebrated with unparalleled energy, joy, and exuberance, leaving everyone with the memory of a lifetime. Koh Samui Events had once again proven that when love and music harmonize, something truly magical happens.