A right Royal Wedding today at Royal Muang Villas in Cheongmon. The Queen of Australia wasn't actually getting married but very close second came her counterpart Shelley! She got hitched to Troy on the beautiful white sandy beach at the resort. The guests enjoyed a live Thai band singing some classic wedding songs whilst sipping cocktails.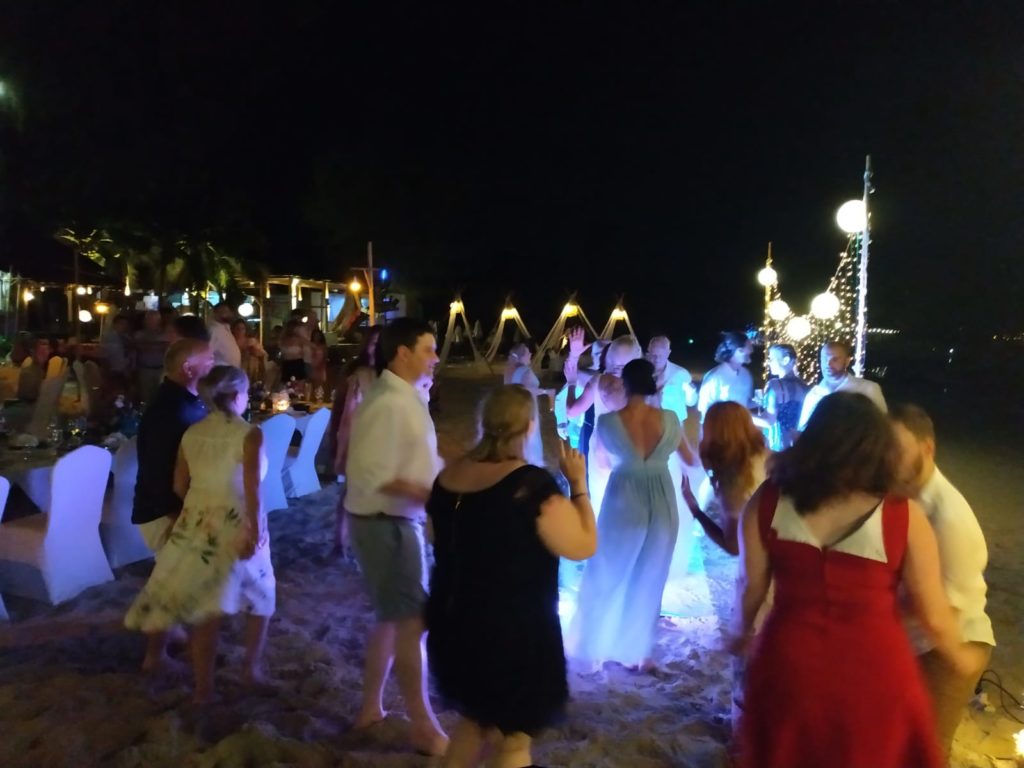 DJ Jessi arrived to DJ during the dinner proceedings. The entrance of the bridal party was introduced by the MC's for the evening. Shortly followed by the new Mr & Mrs. Everyone sat down to a delicious buffet on the beach dining under the stars. After some hilarious speeches it was time for the fire show. A very impressive sight with lots of sparklers and acrobatics, even Shelley got involved!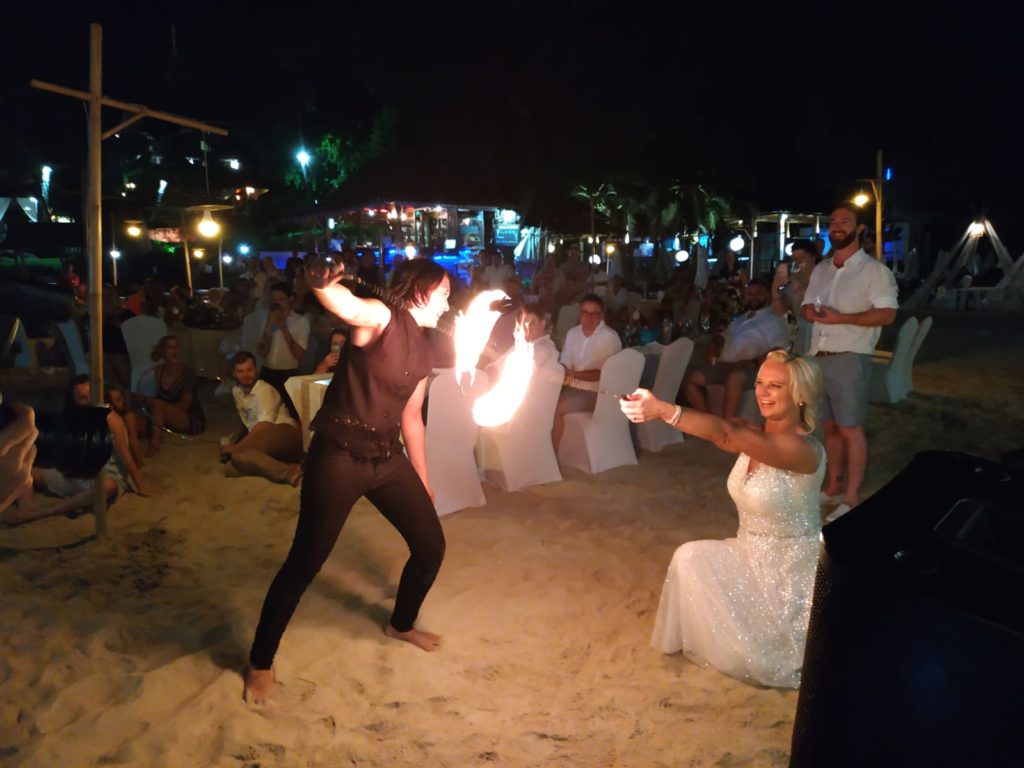 Soon it was time for the first dance and then the party really kicked off! Everyone dancing in the sand and having a good time.