Anyone who has been to an Indian Wedding will know how bright and colourful they are. At Villa Kalyana, today was no exception. Just look at that lineup! The Villa, which occupies it's own private section of the beautiful beach near Laem Sor; was perfect for the celebration.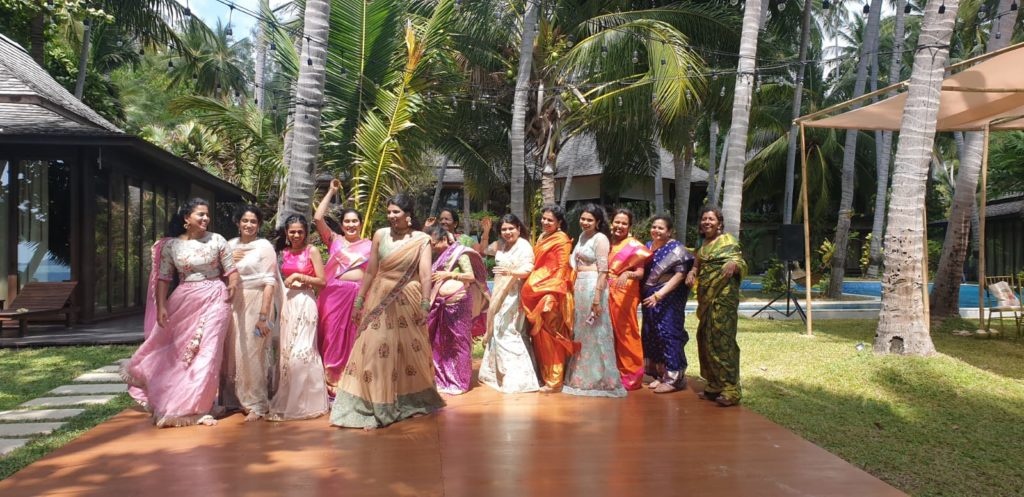 The 60 plus guests were all dressed for the occasion, with explosions of colour.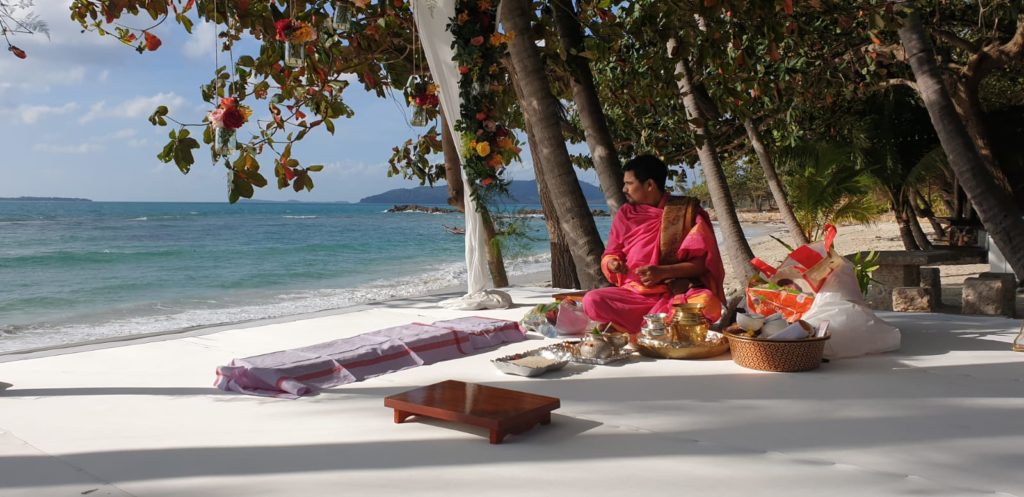 Indian ceremonies are usually quite long affairs, see our section on Indian Weddings in Koh Samui for more information.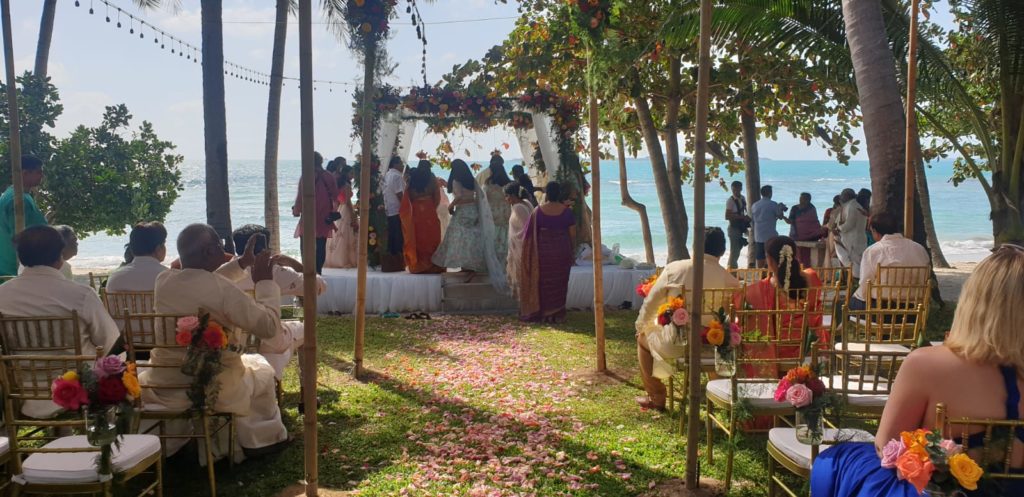 DJ Simon was on duty today, mixing an effortless blend of popular Indian and Western music to keep the guests dancing all day and night.